Secondary Department
Form rooms
Students will have a form classroom as a base and will be taught their core subjects here. Additionally, there are practical subject lessons which will be taught in specialist rooms. Classes who find transitions between spaces particularly difficult will be given a range of strategies to support them to attend lessons outside of their form base.
Specialist rooms
At our Moxon Street site, Art Music Drama Food Technology and Science are taught in specialist rooms to allow for the use of a wide range of equipment. We also have purpose-built PE hall and another versatile hall which is used as part of the dining area and can be used as alternative teaching space. Each of these subjects will be taught by our specialist teachers who teach across the school. The temporary site at Dollis has a life skills room and a sensory room for Yoga and therapeutic indoor PE.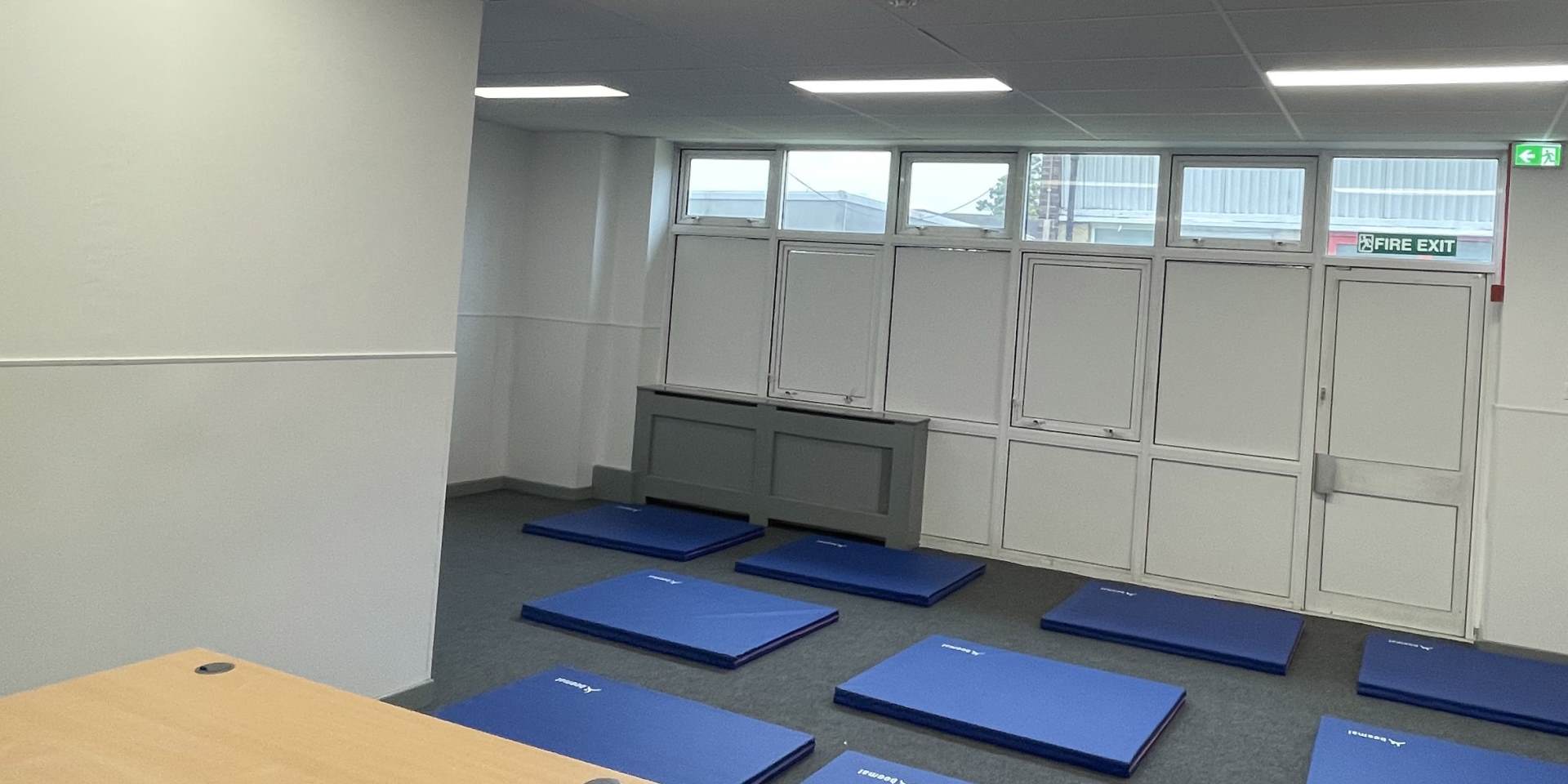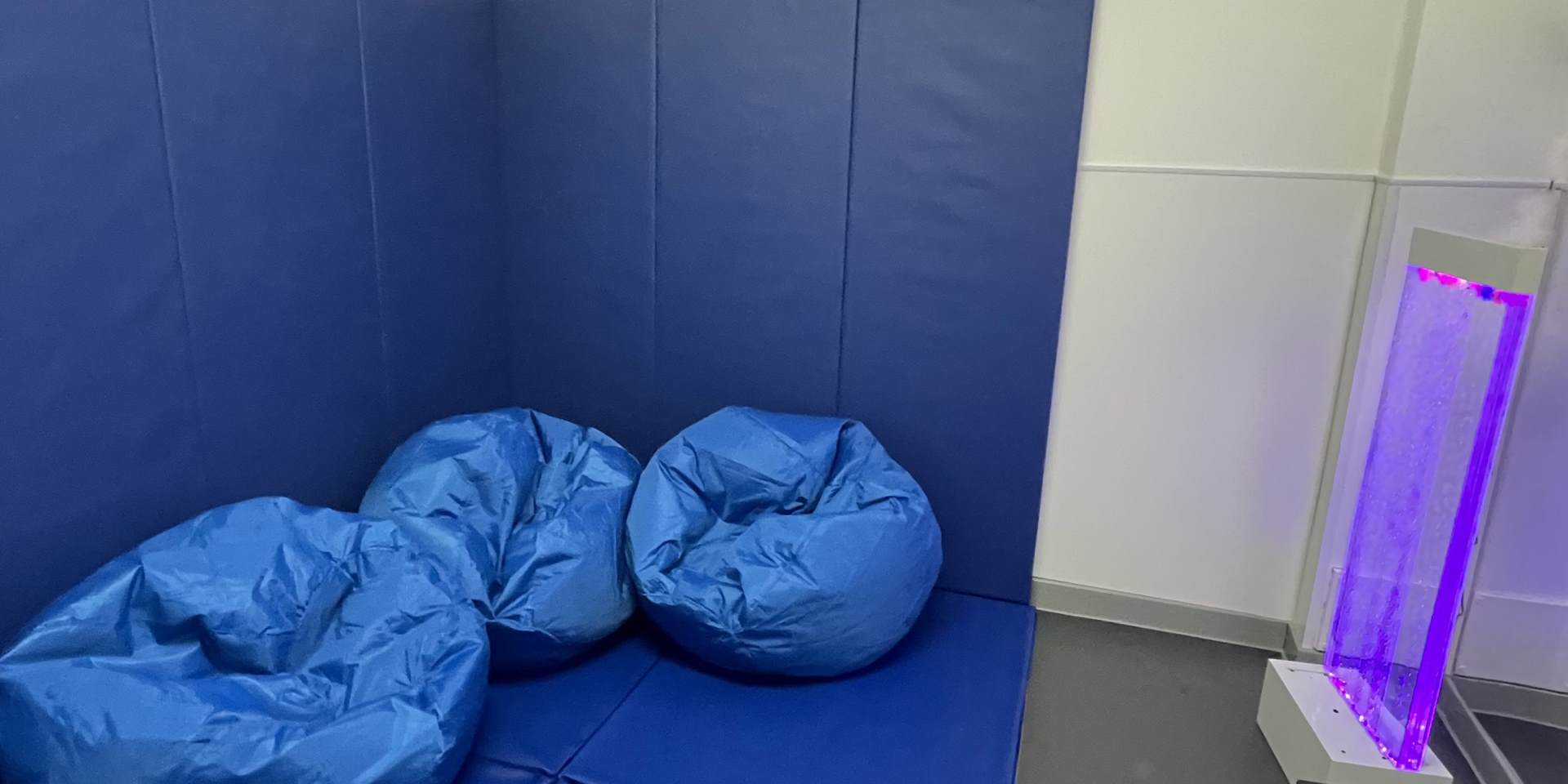 Learning outside the classroom
Our classrooms at Windmill Dollis have access to green space for exploring nature or as part of our science curriculum. The ease of access from the classrooms also offers a natural respite from the classroom for a sensory break in a safe secure space.
Breaks
There are various places for pupils to access outside break in supervised spaces. At 'Windmill at Dollis', we have the option of using the outdoor facilities to explore, use the outdoor gym equipment or ride a scooter in the playground. We know that most autistic children find team games a challenge, therefore we offer zones for break time with motivating equipment both inside and outside wherever pupils feel most comfortable.